Are you interested in Asset Management? 🤔
Do you want to begin your career on a high note?📈
Join us for an online meeting with State Street Global Advisors and learn what it is like to work for the world's fourth largest asset manager.
During the event you will also find out more about internship and development opportunities at State Street Global Advisors.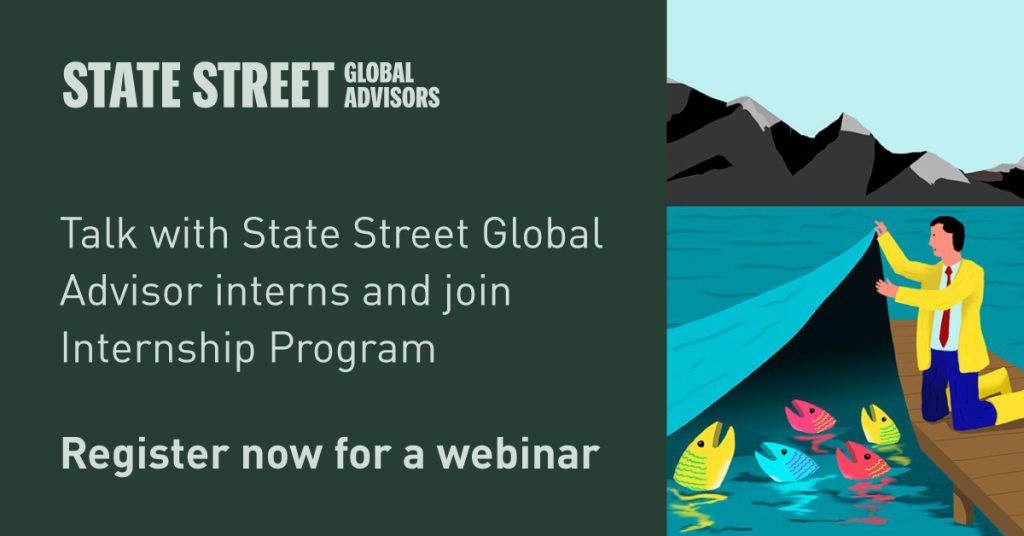 See what else you can expect during 90 minutes webinar:
Part 1: State Street Global Advisors:
Firm overview and its Poland branch
Why to join Internship Program at State Street Global Advisors – departments description, roles, content of internship program and future opportunities, how working students can manage work-life balance – tips
Successful story of interns – hear directly from interns who are now full-time employees
Part 2: Recruitment process:
Overview – hear from universities relations team
Tips and tricks about recruitment process
Bonus:
Q&A session
Bonus: Case study – 'Zillow scenarios'
Ready to sign up?💪
Join us on June 2nd at 5 p.m
Click the registration link below!
See you there!👋
🔗 CLICK
PS. Certificates are provided for participants 😊